As an important part of PPE, Gas Detectors continuously 'breath' the air looking for minute particles of dangerous emissions or the buildup of toxic gas.  If anything is identified it immediately alerts the user of the need to evacuate the situation until the area is vented and safe again.  Because of the sensitivity, a Gas Detector needs to be calibrated regularly and some of the sensors only have a shelf life of 2 years before they are defunct.  
Here at LA buildings, that doesn't have to be your problem because we hire, service and repair Gas Detectors.
If you would rather hire a Gas Detector rather than buy your own, we have solutions for you.  All of our detectors come fully calibrated and ready to use, and for long term hires, there is no charge for re-calibration if your hire period exceeds the calibration period.  
Hire is a simple solution for one off jobs, or for those who want to try before committing to purchase their own.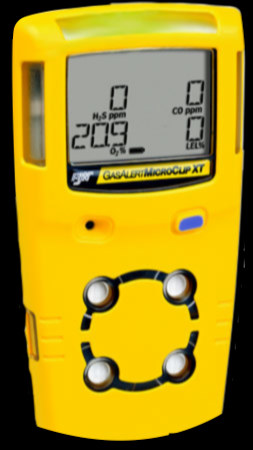 A GPR is also the preferred option for scanning concrete slabs and floors to identify services.  With our smaller hand held scanner, the mobility and versatility is greatly improved.  Concrete scans are a key safety requirement for large buildings undergoing construction, such as shopping centres or high rise.  The GPR can accurately scan the area of proposed works to identify if there are any risks to destructive work such as drilling and coring or removing material.
Is your Detector faulty or in need of repair?  As a Honeywell agent we can source sensors and parts at reasonable prices to get your detector back on your belt where it belongs.
If you would like a quote or simply want to know more, please don't hesitate to contact us